PRODUCT DESCRIPTION
MTH LOADING RAMP 2.0 has a rotating edge, designed
to guarantee an easy use and an high adaptability to the different loading situations.
The manufacturing process, totally robotised, is the warranty of an excellent quality and reliability.
The hydraulic control unit is placed in the front part and allows an easy check of
the oil level.
The ramps MTH LOADING RAMP 2.0 are realized in compliance with the safety regulation EN 1398.

DIMENSIONS: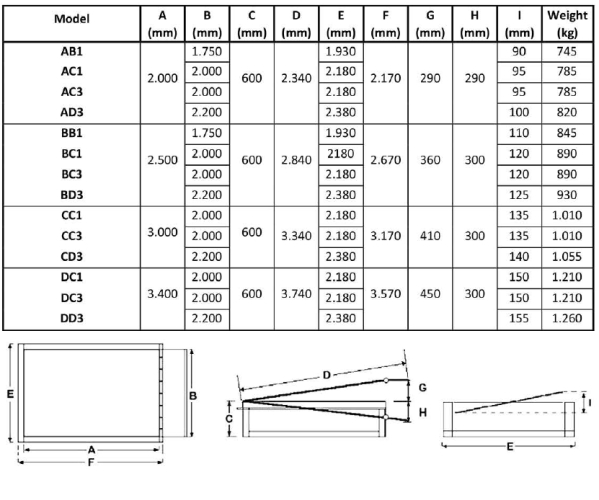 Download
MTH LOADING RAMP 2.0 ED0002