The Eco-Inverter comes on the basis of the low nois condensing units for commercial refrigeration.
Maintain the same benefits, such as the possibility of outdoor installation, on the wall, on the floor.
The application of a variable speed drive (inverter) allows to optimize the speed of the compressor on the basis of actual need reducing energy consumption.
The addition of a variable speed control on the condenser-fan, further reduce the noise level.
STANDARD EQUIPMENT:
Liquid receiver
Dry filter filter dryier
Liquid and humidity indicator sight glass
Oil separator
Double automatic pressure switch HP/LP

HP pressostat
Rotalock valves on the compressor (excluded models with power below 1,8 HP)
Electrical connection IP55 box
Variable speed drive (Inverter)
Automatic speed fan control
TECHNICAL SPECIFICATIONS:

Carrying modular structure in cataphoresis polyester paint RAL7035
Hermetic alternative compressor
Condenser in copper pipe and aluminium fins
Fan motors with external rotor
ADVANTAGES:
Reduced Installation time; the units are equipped with all the necessary accessories.
Easyness of maintenance; the single cover is realized for allowing the inspection with easy and fast accessibility
Silent operation; thanks to the application of acoustic panels and fan speed control.
Energy saving; the units are optimized to obtain the best possible output/energy consumption ratio. Energy saving up to 25%
OPTIONAL:
Keypad control Inverter with extension.
For medium and high temperature R404A
| | | | | | | | | | | | | |
| --- | --- | --- | --- | --- | --- | --- | --- | --- | --- | --- | --- | --- |
| Code | Model | Freq | W -15 | W -10 | W -5 | W 0 | W +7,2 | IN | OUT | W | D | H |
| 12221200 | TSPHG 85 U FUD | 30 Hz | 582 | 751 | 950 | 1183 | 1590 | 1/2"-12 | 3/8"-10 | 1080 | 530 | 400 |
| | | 50 Hz | 970 | 1252 | 1583 | 1972 | 2650 | | | | | |
| | | 70 Hz | 1358 | 1753 | 2216 | 2761 | 3710 | | | | | |
| 12221230 | TSPHG 150 U FUD | 30 Hz | 1061 | 1412 | 1805 | 2254 | 3018 | 1/2"-12 | 3/8"-10 | 1300 | 650 | 450 |
| | | 50 Hz | 1769 | 2353 | 3009 | 3756 | 5030 | | | | | |
| | | 70 Hz | 2477 | 3294 | 4213 | 5258 | 7042 | | | | | |
| 12221240 | TSPHG 180 U FUD | 30 Hz | 1031 | 1382 | 1782 | 2240 | 3022 | 5/8"-16 | 3/8"-10 | 1300 | 650 | 450 |
| | | 50 Hz | 1718 | 2303 | 2970 | 3734 | 5036 | | | | | |
| | | 70 Hz | 2405 | 3224 | 4158 | 5228 | 7050 | | | | | |
| 12221260 | TSPHG 260 U FUD | 30 Hz | 1469 | 2086 | 2703 | 3344 | 4360 | 22 ODS | 12 ODS | 1300 | 650 | 450 |
| | | 50 Hz | 2449 | 3477 | 4505 | 5573 | 7266 | | | | | |
| | | 70 Hz | 3429 | 4868 | 6307 | 7802 | 10172 | | | | | |
| 12221280 | TSPHG 380 U2 FUD | 30 Hz | 2022 | 2788 | 3680 | 4720 | 6515 | 22 ODS | 16 ODS | 1050 | 1250 | 450 |
| | | 50 Hz | 3370 | 4646 | 6134 | 7867 | 10859 | | | | | |
| | | 70 Hz | 4718 | 6504 | 8588 | 11014 | 15203 | | | | | |
For medium and high temperature R134a
| | | | | | | | | | | | | |
| --- | --- | --- | --- | --- | --- | --- | --- | --- | --- | --- | --- | --- |
| Code | Model | Freq | W -15 | W -10 | W -5 | W 0 | W +7,2 | IN | OUT | W | D | H |
| 12221205 | TSPHZ 85 U FUD | 30 Hz | 350 | 523 | 729 | 970 | 1377 | 1/2"-12 | 3/8"-10 | 1080 | 530 | 400 |
| | | 50 Hz | 584 | 871 | 1215 | 1617 | 2295 | | | | | |
| | | 70 Hz | 818 | 1219 | 1701 | 2264 | 3213 | | | | | |
| 12221215 | TSPHZ 100 U FUD | 30 Hz | 527 | 736 | 992 | 1296 | 1816 | 1/2"-12 | 3/8"-10 | 1080 | 530 | 400 |
| | | 50 Hz | 878 | 1227 | 1654 | 2160 | 3026 | | | | | |
| | | 70 Hz | 1229 | 1718 | 2316 | 3024 | 4236 | | | | | |
| 12221235 | TSPHZ 150 U FUD | 30 Hz | 622 | 990 | 1423 | 1920 | 2750 | 5/8"-16 | 3/8"-10 | 1300 | 650 | 450 |
| | | 50 Hz | 1036 | 1650 | 2371 | 3200 | 4583 | | | | | |
| | | 70 Hz | 1450 | 2310 | 3319 | 4480 | 6416 | | | | | |
| 12221255 | TSPHZ 220 U FUD | 30 Hz | 821 | 1300 | 1925 | 2695 | 4060 | 22 ODS | 12 ODS | 1300 | 650 | 450 |
| | | 50 Hz | 1368 | 2166 | 3208 | 4492 | 6766 | | | | | |
| | | 70 Hz | 1915 | 3032 | 4491 | 6289 | 9472 | | | | | |
| 12221265 | TSPHZ 260 U2 FUD | 30 Hz | 1168 | 1723 | 2437 | 3308 | 4843 | 22 ODS | 16 ODS | 1050 | 1250 | 450 |
| | | 50 Hz | 1946 | 2871 | 4061 | 5514 | 8071 | | | | | |
| | | 70 Hz | 2724 | 4019 | 5685 | 7720 | 11299 | | | | | |
| 12221275 | TSPHZ 300 U2 FUD | 30 Hz | 1369 | 1985 | 2780 | 3755 | 5474 | 22 ODS | 16 ODS | 1050 | 1250 | 450 |
| | | 50 Hz | 2281 | 3308 | 4634 | 6258 | 9123 | | | | | |
| | | 70 Hz | 3193 | 4631 | 6488 | 8761 | 12772 | | | | | |
| 12221285 | TSPHZ 350 U2 FUD | 30 Hz | 1440 | 2065 | 2909 | 3972 | 5887 | 22 ODS | 16 ODS | 1050 | 1250 | 450 |
| | | 50 Hz | 2400 | 3442 | 4848 | 6620 | 9812 | | | | | |
| | | 70 Hz | 3360 | 4819 | 6787 | 9268 | 13737 | | | | | |
Condensing temperature +45°C, Ambient temperature +32°, Superheat 6K, Subcooling 8K (1 fan)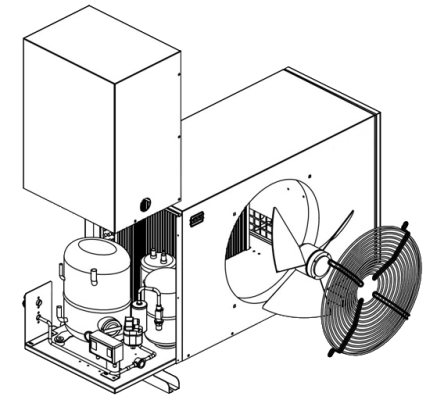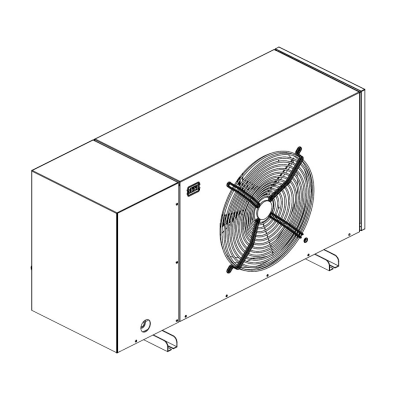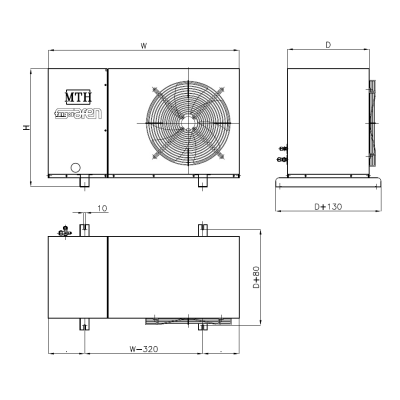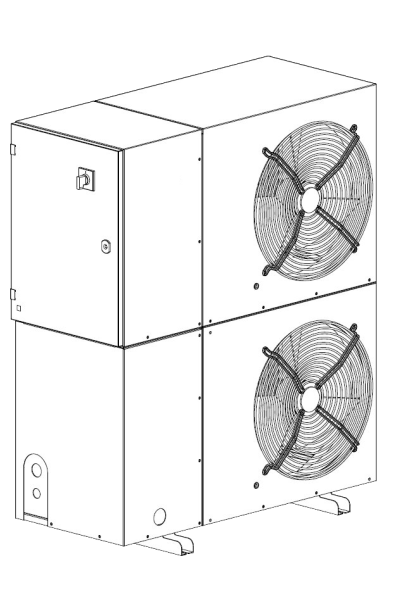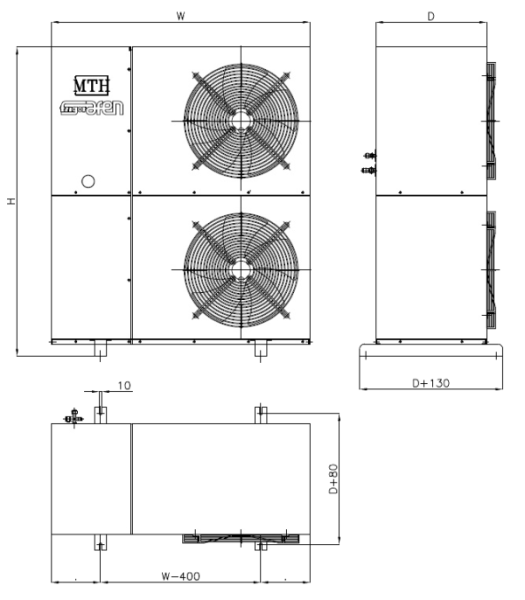 Download
MTH Silenced eco line